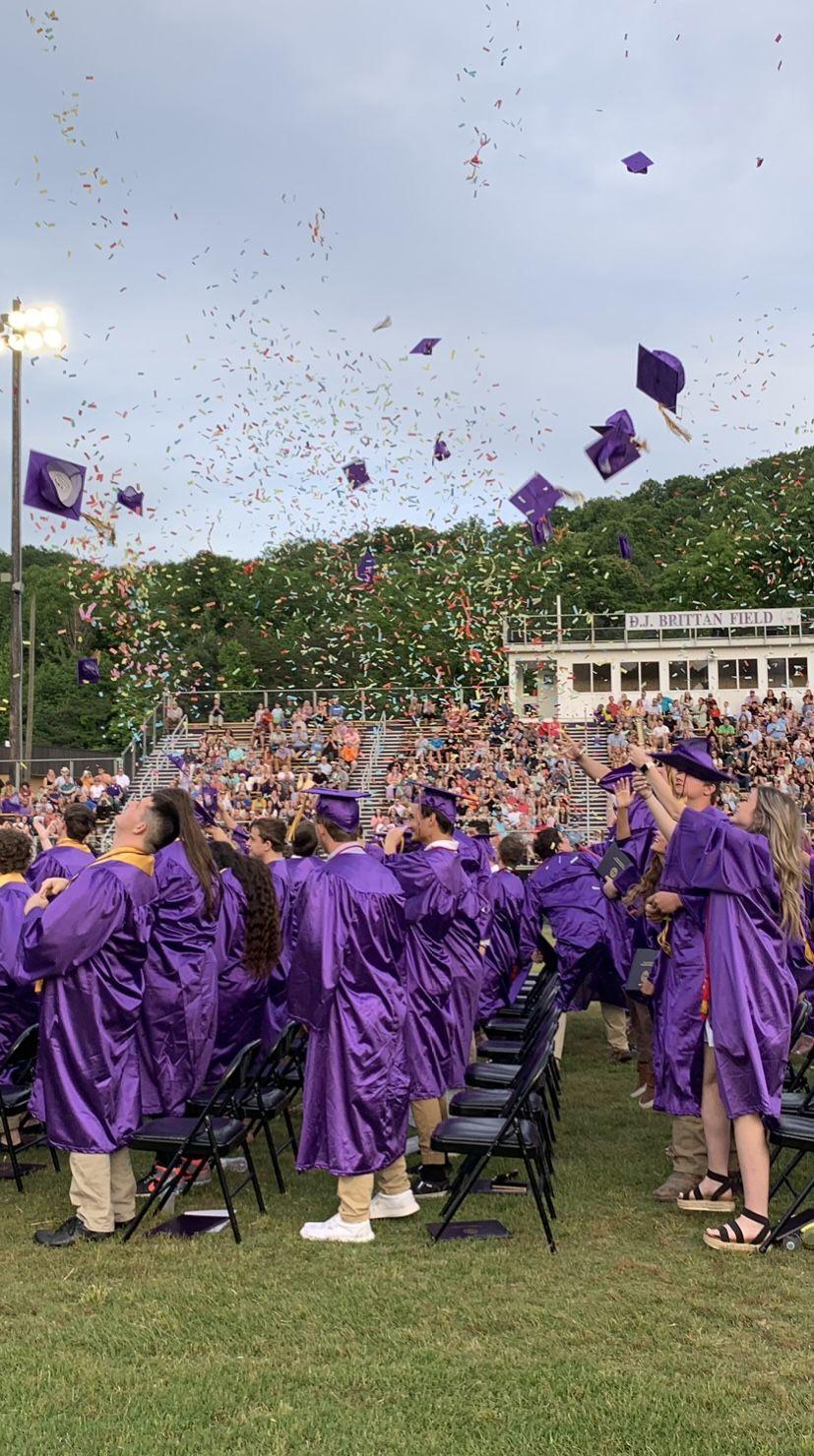 Oliver Springs High School graduated its 97th class on Tuesday. The Class of 2022 may be the last group to finish at the current school on Kingston Avenue.
"It should be," Roane County Board of Education Chairman Sam Cox said.
The construction project that will move the high school in with Oliver Springs Middle School is ongoing and could be finished early next year.
"I've not looked at it to know exactly, but I believe that's the schedule," Cox said.
Some members of the Class of 2022 shared their thoughts on the transition awaiting Oliver Springs High School.
"I think it's going to be a big change," Senior Class President Emma Robbins said.
"I think it'll be a good experience for them," Senior Jacob Hileman added.
More opportunities and a better learning experience for students were some of the things school officials cited when the combined high school and middle school was in the planning stages several years ago.
"I have a brother and he's going to be in the new school," Senior Jasmine Smithwick said. "I think they're going to enjoy it. They should have more room and they'll probably have extra classes, so I think they'll enjoy it better."
Senior Tanner Melton said he sees students benefiting from the change.
"I think it's going to be good for the school," Melton said. "This school is really old. They need something new and I think it's going to benefit the programs academically and in sports, too."
The combined school will feature a brand new, modern gymnasium.
Cox, who attended Tuesday's graduation, said he expects construction work to ramp up this summer.
"I expect a pretty good push because one thing, there won't be any students around," he said. "You're not trying to dodge cars and all those things, so they'll have about a three month window here where they can get more work done."
Officials with the Town of Oliver Springs are pushing for parts of the current school to remain intact for use by the community. However, the school board appropriated funds to tear it down when they approved the bid for the project.
If this is the last class to graduate from the current school, Tuesday's ceremony was a good way to go out, according to members of the class.
"It was a good ceremony," Melton said. "It made me a little emotional, going here all these years and it just ending."
Smithwick said she got emotional during the ceremony as well.
"It was beautiful," Smithwick said. "It was great. I loved it. I almost cried a couple of times, but I enjoyed it very much."
Robbins gave a speech during the ceremony, and mentioned how this class had its high school dreams interrupted in 2020 because of the COVID-19 pandemic.
"All of our teachers will agree that we're a very strong-willed and stubborn class," Robbins said. "But it was these characteristics that helped us to see it through. We've come so far."