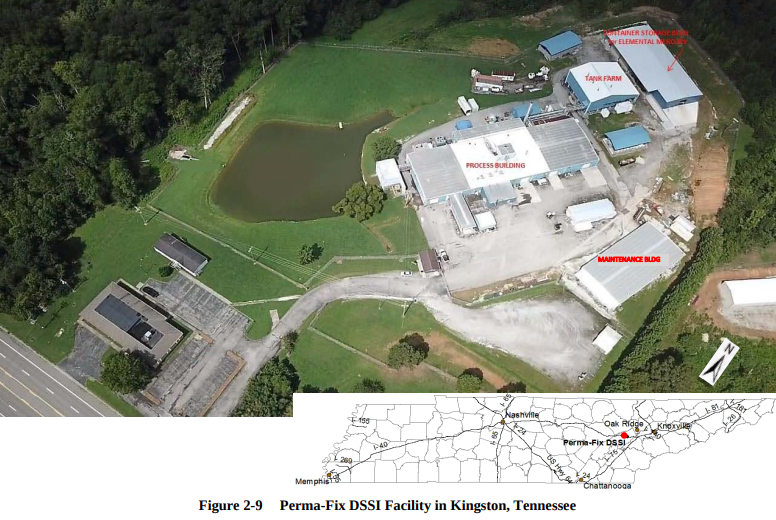 Local governments are going on record in opposition of elemental mercury being stored inside the city of Kingston.
"We don't need it here," Kingston City Council Member Randy Childs said.
"I totally agree," Kingston City Council Member Jeff Griffis added.
According to a U.S. Department of Energy draft impact statement, the Perma-Fix DSSI facility on Gallaher Road in Kingston is one eight locations under consideration for the long-term management and storage of elemental mercury.
"For a variety of public health, safety, environmental and socioeconomic reasons, the City of Kingston does not support the designation of this facility for the management and storage of elemental mercury," a Kingston City Council resolution states. "The City Council, on behalf of the citizens of Kingston, wishes to collectively convey to DOE their collective opposition to the proposed long-term management and storage of elemental mercury within the corporate limits of Kingston."
The Kingston City Council approved the resolution during its meeting on Aug. 9.
"We have submitted it through the public comment process," Kingston City Manager David Bolling said.
The Oak Ridge City Council approved a similar resolution on Aug. 8.
"We would strongly recommend us make our opinion known to the DOE folks that are handling this out of Cincinnati," Oak Ridge City Manager Mark Watson said.
Oak Ridge's prepared comments on the issue said the facility under consideration will not induce people to move to the area.
"The transportation of elemental mercury near residential areas also has not been examined, with the proposed facility being in close proximity to the city limits of Oak Ridge, while fully residing in the city limits of Kingston," the Oak Ridge comments state. "The draft SEIS (Supplemental Environmental Impact Statement) mistakenly states the proposed Kingston facility is 10 miles from Oak Ridge; the accurate distance is approximately 2.4 miles from the Oak Ridge City limits."
The other locations under consideration for elemental mercury storage include the Hawthorne Army Depot near Hawthorne, Nevada, Waste Control Specialists LLC near Andrews, Texas, Bethlehem Apparatus in Bethlehem, Penn., Veolia Environmental Services in Gum Springs, Ark., and Clean Harbors Environmental Services locations in Tooele, Utah, Greenbrier, Tenn., and Pecatonica, Ill.
"Based on this preliminary analysis of direct, indirect effect and cumulative impact, the City of Oak Ridge, Tenn., strongly requests and advises that DOE remove the Kingston, Tenn., site from further consideration for the storage of mercury waste," Oak Ridge's comments state. "We further recommend that DOE not accept the no action alternative as such a decision will adversely impact the city's community goal of reducing mercury storage in the city and region."